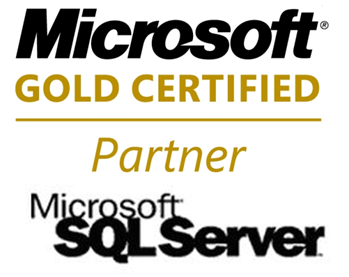 The USL Financials Inventory Manager helps you control business operations by providing the means to regulate what goes into and out of inventory. Data maintained includes identification number and description, cost, price, product category, quantity on hand and reorder level.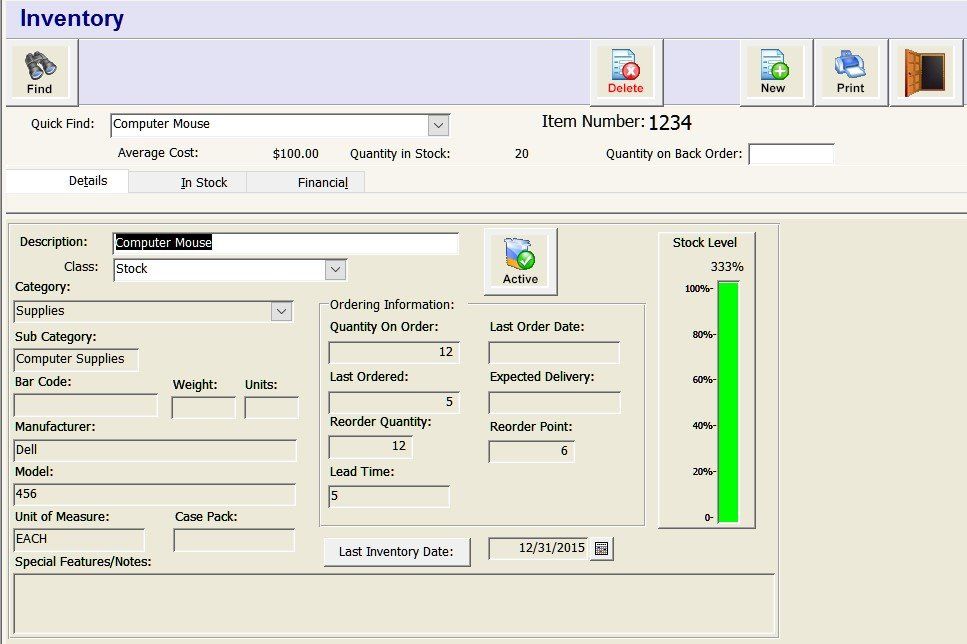 Inventory items can be entered directly or from purchase order receivings and updates General Ledger for the inventory items distributed. Optional use of barcodes assists in reviewing item detail.
General
• Serialized inventory option. Bar-coding option for tracking, printing and scanning items.
• An unlimited number of balance sheet inventory accounts can be used.
• Easy ad-hoc reporting with export to Excel.
• Allows you to maintain item information and print item lists.
• Allows you to keep inventory status and print status reports.
• Information maintained in the Item File include the balance sheet inventory account, quantity on back order, items sub-category, last date item ordered, manufacturer and model, unit of measure, last date item count completed, barcode number and lead time for reorder.
• Two levels of item category are pro-vided (category and subcategory). These categories n Provides for inventory valuation by either LIFO, FIFO, Average or a modified Standard Cost Method.
• Supports multiple companies and multiple warehouses.
• Lot tracking of goods with optional expiration dates appear as parameters for virtually all Inventory Man-ager Reports.
• Special notes and features can be saved for each inventory item.
• Includes password protections and data integrity checks.
Download Inventory Manager Cut Sheet
Reports
• The IM module produces a full spectrum of on-line and paper-based reports and queries. This gives the user instant access to critical inventory data across periods and fiscal years.
• Reports are fully integrated with the Microsoft Office suite of products to support organization-wide reporting.
• Reports have direct export to Excel and other commercial spreadsheet application.
• Print the Inventory Listings for an over-all view of items, Inventory Products Listings for reviewing item shipments, Inventory Transactions for transactional his-tory, Stock Management for analyzing item usage and reconciling counts, Warehouse reports if using multiple warehouses, Price Books for quick reference, along with a variety of Financial and Vendor reports.
• The Standard Price Book reports will display the pricing unit from the Item File. The Stock Management reports show quantity on backorder as well as vendor related information (such as lead time for reorder).
• The Distributions to General Ledger Report allows printing by date, account number and ac-count range. This report may be used as an invoice to internal departments.
Minimum System Requirements
SERVERS
• Dual Core, 2.3 GHz or better
• 4GB RAM (32-bit Windows Server) sized by need
• 8GB RAM (64-bit Windows Server) sized by need
• Windows Server 2008 – 2012 (R2 supported) (64-bit recommended)
SQL SERVER
• Microsoft SQL Server 2008 – 2014 (R2 supported) (64-bit recommended)
TERMINAL SERVER (if utilized):
• Dual Core, 2.3 GHz or better
• 4GB RAM (32-bit Windows Server) sized by user count
• 8GB RAM (64-bit Windows Server) sized by user count
• Windows Server 2008 – 2012 (R2 supported) (64-bit recommended)
CLIENT WORKSTATIONS
• Core 2 Processor, 2.3 GHz or better
• 2GB RAM or better
• Microsoft Windows 7 (SP1) – Windows 10 Pro
• Microsoft Office Professional 2007 – 2016 (32-bit only)
Online Help
USL Financials contains context-sensitive, online help for all features and functions of the system.
Security
Full USL Database, Module, Menu, Function, Action and Account Level security options relative to the system security.
• Full security by Delivery Location in PO and PQ.
• Departmental Security via Workgroups in A/P, A/R, GL, & PQ.
• Security by Project, Sub-Project, and Funding Source (Grant).
System Integration
Inventory Manager integrates with the General Ledger, Accounts Payable, Purchase Order, and Purchase Requisitions modules.
Inventory Manager verifies account numbers, components and budgets through the Control System module.