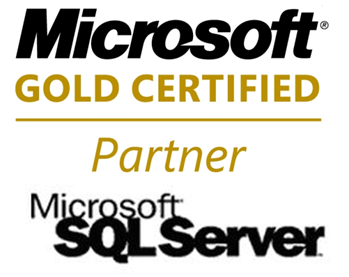 USL Financials Accounts Payable contains all the functions necessary to track, distribute and pay invoices. This module integrates with the Purchase Order, Inventory Management, Project Accounting and Fixed Assets modules to price and quantify purchase orders created by the system.
On-line inquiries are fast and comprehensive with USL Financials. View a vendor's Invoice History, Open Items or Checks with complete filtering and sort capabilities, full drill-down to details and easy export to Excel and other MS Office Products.
General
• Allows numeric or alphanumeric vendor numbers up to 12 characters in length. Optional automatic numbering of new vendors entered into the system.
• Comprehensive query and reporting.
• Easy export and import with validation to/from Excel and other Microsoft Office products.
• Full security to enter, edit, post and approve payable transactions.
• Handles unlimited recurring payable entries, either fixed or variable amounts.
• Supports optional batch processing with supervisory reassignment, edit, review and posting. fund with unique TIN numbers on both paper forms and electronic formats.
• Optional Workgroups for distributed processing.
Checks
• Automated check processing for plain paper check printing on safety stock with MICR encoding; direct deposits, electronic payments and positive pay.
• Allows for separate checks to be printed for designated vouchers.
• Electronic payment option (EFTs).
• Positive pay option.
Vouchers
• Track, distribute and pay invoices.
• Supervisor may edit/correct vouchers for another user.
• Easy management of recurring payables.
• Supports entry and modification of new payable vouchers, open item adjustments and voucher cancellations.
• Payable distributions can be made by dollar amount or percentage.
• Distribution codes can be set up to automatically distribute payables by percentage.
• A 50 character reference description field is provided on the accounts payable transaction screen. This reference can be optional or required, printed on check stub and optionally transferred to General Ledger.
Voucher Approval
• Optional Voucher Approval prior to voucher and check processing.
Taxes – 1099s
• Flexible 1099 processing for all 1099 payment types and by fund with unique TIN numbers on both paper forms and electronic formats.
• Allows for multiple 1099 years being open simultaneously.
• Allows for 1099 "adjustments" and entries for amounts not paid through USL.
• Alternate addresses specifically for 1099s.
Workflow
• Workgroups allow departmentalization and different approval paths for transactions.
• Multiple batches have a 1 tier approval between user and supervisor.
• Supervisory redirection or reassignment of batches.
• Optional email notifications.
Download Accounts Payable Cut Sheet
Vendors
• Easy Vendor maintenance and user defined fields.
• Fast, on-line, comprehensive vendor account inquiry.
• Keeps a full vendor history showing the details of all entry and payment activity for as long as you want to keep it.
• Alternate vendor names can be designated for check-printing, 1099's etc.
• Vendor purchasing addressed are maintained separately from the vendor's remittance address.
• Vendors can be designated as temporary and easily purged from the system.
• Optional Sales and Use Tax.
Imaging/Document Management
• Ability to attach documents to vouchers. Documents can be attached/scanned prior to, during or after voucher entry and retrieved during reporting or vendor inquiry.
Reports
Provide powerful on-line inquiry and drill-down tools:
• View Vendor Invoice History
• View Open Items
• View Payments by Month
• View Checks
• Distributions to General Ledger
• Distribution Codes
• Recurring Payables List
• Aged Open Items
• Open Payables History by Date
• AP Accounts
• Check Register History
• Excess Checks
• Vendor History
• Vendor Labels
• Vendor Information
• Cash Disbursements Projection
• Cash Requirements
• Purchases/Discounts
• Purchasing Addresses
Minimum System Requirements
SERVERS
• Dual Core, 2.3 GHz or better
• 4GB RAM (32-bit Windows Server) sized by need
• 8GB RAM (64-bit Windows Server) sized by need
• Windows Server 2008 – 2012 (R2 supported) (64-bit recommended)
SQL SERVER
• Microsoft SQL Server 2008 – 2014 (R2 supported) (64-bit recommended)
TERMINAL SERVER (if utilized):
• Dual Core, 2.3 GHz or better
• 4GB RAM (32-bit Windows Server) sized by user count
• 8GB RAM (64-bit Windows Server) sized by user count
• Windows Server 2008 – 2012 (R2 supported) (64-bit recommended)
CLIENT WORKSTATIONS
• Core 2 Processor, 2.3 GHz or better
• 2GB RAM or better
• Microsoft Windows 7 (SP1) – Windows 10 Pro
• Microsoft Office Professional 2007 – 2016 (32-bit only)
Online Help
USL Financials contains context-sensitive, online help for all features and functions of the system.
Security
• Full USL Database, Module, Menu, Function, Action and Account Lev-el security options relative to the system security.
• Full security by Delivery Location in PO and PQ.
• Departmental Security via Workgroups in A/P, A/R, GL, and PQ.
• Security by Project, Sub-Project, and Funding Source (Grant).
• Relative to system security, The AP module has special menu items for administrative processing. Supervisor can see all the data entry users entries and is able to post it.