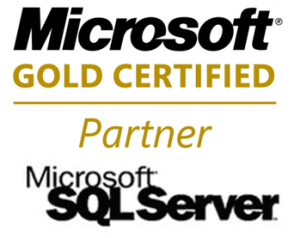 USL Financials Accounts Receivable helps you manage two of the most vital aspects of doing business: cash management and customer information. Powerful on-line inquiry features, invoice and statement generation, and comprehensive open item aging help you track and manage all aspects of receivable transactions.
Enter and print detailed line-item invoices directly from the Accounts Receivable module.
Sales and Invoices
• Produces invoices, debit and credit memos and monthly statements
• Supports imports with validations or external receivable from Excel, the web or other software programs.
• Handles unlimited recurring sales entries, either fixed or variable amounts.
• Customized invoice forms by billing transaction types.
• Print, email or fax customized invoices and monthly statements with aging data.
• Optional generation of user defined dunning letters that can be emailed.
• Maintains default information for finance charges, commission rules, distribution (allocation) accounts and open item aging.
• Provides for setup and maintenance of sales representatives, sales tax codes, customer credit term codes and ship-via codes.
• Controls sales commissions due and prints a commissions due report.
• Ages customer accounts based on invoice date or due date.
Customers
• Maintains complete customer history and offers fast, on-line customer account inquiry.
• Provides for complete customer maintenance.
• Offers Open Item and Balance Forward methods of maintaining customer balances. Balance method can be individually selected for each customer.
• Maintains customer defaults for credit and shipping terms, sales tax and sales representative information.
• Unlimited date and time stamped notes can be attached to customer records.
Cash Receipts
• Supports entry of AR payments and miscellaneous cash receipts.
• Unlimited cash receipt types and customized cash receipt forms.
• Supports automatic printing of cash receipt forms.
• Prepares deposits: prints deposit slips and a deposit summary.
• Calculates finance charges for late payment.
• Provides a comprehensive NSF check program: record check returns and collections on the same screen.
• User defined cash transaction types and payment methods.
• Cash drawer reconciliation reports. Supports optional batch processing with supervisory review and posting.
Workflow
• Workgroups allow departmentalization and different approval paths for transactions.
• Multiple batches have a 1 tier approval between user and supervisor.
• Supervisory redirection or reassignment of batches.
• Optional email notifications.
System Integration
Accounts Receivable verifies account numbers, components and budgets through the Control System module. AR is interfaced to USL Financials General Ledger, Purchase Requisition Purchase Order, Inventory Manager and Project Accounting modules.
Download Accounts Receivable Cut Sheet
Reports
• Provides comprehensive on-line customer account inquiry tools, and powerful drill-down capabilities.
• View Customer History by Date
• View Customer History by Document #
• View Open Items
• View Cash Receipts by Month drill-down.
• Enter and print line-item Invoices.
• Invoice History
• Reprint Invoices from History
• Prints Statements of account
• Sales Commissions
• Export Commission History (to an Excel spreadsheet)
• Sales Representatives list
• Sales Analysis report (allows a wide variety of comparisons)
• Distributions to GL (shows AR distributions to General Ledger)
• Distribution Code List
• Customer List
• Customer History
• Export Customer History (to an Excel spreadsheet)
• Prints Customer Labels (supports direct export to Word for mail merges and other word-processing functions)
• Aged Open Items report (allows future "aging" for cash projection purposes).
• Recurring Sales List
• AR Accounts
• Ship-via Codes
• Tax Codes
• Term Codes
• Outstanding NSF Checks
• Automatically spools edit lists and posting registers to disk to assure the integrity of the audit trail, and to save computer time. These reports can be printed at your convenience.
Minimum System Requirements
SERVERS
• Dual Core, 2.3 GHz or better
• 4GB RAM (32-bit Windows Server) sized by need
• 8GB RAM (64-bit Windows Server) sized by need
• Windows Server 2008 – 2012 (R2 supported) (64-bit recommended)
SQL SERVER
• Microsoft SQL Server 2008 – 2014 (R2 supported) (64-bit recommended)
TERMINAL SERVER (if utilized):
• Dual Core, 2.3 GHz or better
• 4GB RAM (32-bit Windows Server) sized by user count
• 8GB RAM (64-bit Windows Server) sized by user count
• Windows Server 2008 – 2012 (R2 supported) (64-bit recommended)
CLIENT WORKSTATIONS
• Core 2 Processor, 2.3 GHz or better
• 2GB RAM or better
• Microsoft Windows 7 (SP1) – Windows 10 Pro
• Microsoft Office Professional 2007 – 2016 (32-bit only)
Online Help
USL Financials contains context-sensitive, online help for all features and functions of the system.
Security
• Full USL Database, Module, Menu, Function, Action and Account Level security options relative to the system security.
• Full security by Delivery Location in PO and PQ.
• Departmental Security via Workgroups in A/P, A/R, GL, and PQ.
• Security by Project, Sub-Project, and Funding Source (Grant).
• Relative to system security, The AR module has special menu items for administrative processing. Supervisor can see all the data entry users entries and is able to post it.