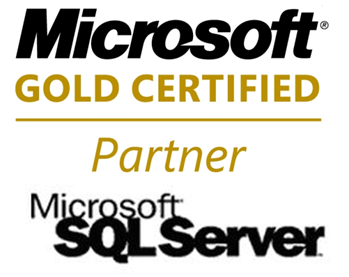 USL Financials General Ledger can easily track and report from multiple perspectives, access critical information that guides strategic planning and demonstrate fiscal responsibility for your entire organization.
The General Journal supports automatic reversal for accrual entries, and an unlimited number of journal entries. Each entry is marked for sub-ledger source. Detailed notes can be added and updated as necessary.
General
• A multi-fund, multi-fiscal year, multi-fiscal period, double-entry, FASB/GASB compliant fund accounting system that fully integrates with all other USL modules and many third-party applications.
• Funds and fund groups are automatically balanced using one or many account segments.
• Full audit trails and user-defined security.
General Journal Entries
• Allows administrator review, reassignment and posting.
• Supports automatic reversal for accrual entries.
• Supports an unlimited number of entries per transaction.
• Edit lists and posting registers are automatically spooled to disk, assuring the integrity of the audit trail.
• Easily imported from Excel or ASCII text with full validation.
• Option to automatically duplicate or reverse any journal entry.
Year End Close
• Closing process is quick and easy.
• Unlimited years can be open simultaneously and years can be easily re-opened after closing.
• New year processing can begin with full carry forward of balance data.
System Integration
Transactions are posted directly to the General Ledger module through the General Journal. Subsidiary ledger transactions from interfaced modules are transferred via the Transfer Distributions function.
Directly interfaced USL Financials modules include Accounts Payable, Accounts Receivable, Inventory Control, and Job Cost.
GL accounts, accounting periods and budgets are verified through the Control System module.
Advanced financial reporting is accomplished through three report writers: Quick Report Writer, Custom Financials Report Writer or SSRS SQL Service Re-porting Services. This powerful, fully integrated reporting module allows for complete control of your most demanding financial statement needs.
Other USL Financials modules include Purchase Order, Purchase Requisitions and Bank Reconciliation. Partner solutions can be recommended for Payroll, Human Resources, Fixed Assets, advanced Budgeting and Allocations.
Download General Ledger Cut Sheet
Reports
• Full spectrum of reports and queries that are FASB/GASB compliant, audit-ready and meet the numerous requirements of funding sources, internal management and your board.
• Instant access to critical financial da-ta across periods and fiscal years.
• Fully integrated with Microsoft Office suite of products.
• Flexible, built-in report writers.
• Reports scheduled and sent via email, with any email client, in PDF, Word or Excel format.
• View Account Activity
• View Transaction Activity
• Export GL to Worksheet
• Source Cross Reference report (identifies interfaced source transactions for audit trail purposes)
• Source Code List
• Distribution Code List
• Recurring Journal List
• Balance Sheet
• Trial Balance
• Income Statement
• Actual vs. Budget
• Annualized Actual vs. Budget
• Quick Financials Report Writer, with integration to SSRS
• Budget Exceptions
• Advanced reporting features through fully interfaced third party software: SSRS, SQL Server Reporting Services.
• Automatically spools edit lists and posting registers to disk to assure the integrity of the audit trail and to save computer time.
Minimum System Requirements
SERVERS
• Dual Core, 2.3 GHz or better
• 4GB RAM (32-bit Windows Server) sized by need
• 8GB RAM (64-bit Windows Server) sized by need
• Windows Server 2008 – 2012 (R2 supported) (64-bit recommended)
SQL SERVER
• Microsoft SQL Server 2008 – 2014 (R2 supported) (64-bit recommended)
TERMINAL SERVER (if utilized):
• Dual Core, 2.3 GHz or better
• 4GB RAM (32-bit Windows Server) sized by user count
• 8GB RAM (64-bit Windows Server) sized by user count
• Windows Server 2008 – 2012 (R2 supported) (64-bit recommended)
CLIENT WORKSTATIONS
• Core 2 Processor, 2.3 GHz or better
• 2GB RAM or better
• Microsoft Windows 7 (SP1) – Windows 10 Pro
• Microsoft Office Professional 2007 – 2016 (32-bit only)
Online Help
USL Financials contains context-sensitive, online help for all features and functions of the system.
Security
• Full USL Database, Module, Menu, Function, Action and Account Level security options relative to the system security.
• Full security by Delivery Location in PO and PQ.
• Departmental Security via Workgroups in A/P, A/R, GL, and PQ.
• Security by Project, Sub-Project, and Funding Source (Grant).
• Relative to system security, The AR module has special menu items for administrative processing. Supervisor can see all the data entry users entries and is able to post it.